This list is the 8 most binge worthy shows on netflix I've seen so far.  I spend much of my day at home, working. As an ADHD woman, I always need consistent background noise. It needs to be engaging, but not so much it pulls me from my work. It needs to have a consistent tempo. Often I listen to Audible books, but when I run out of credits I will listen to NetFlix. To qualify as binge worthy shows, they must be engaging and allow me to play the story in my mind.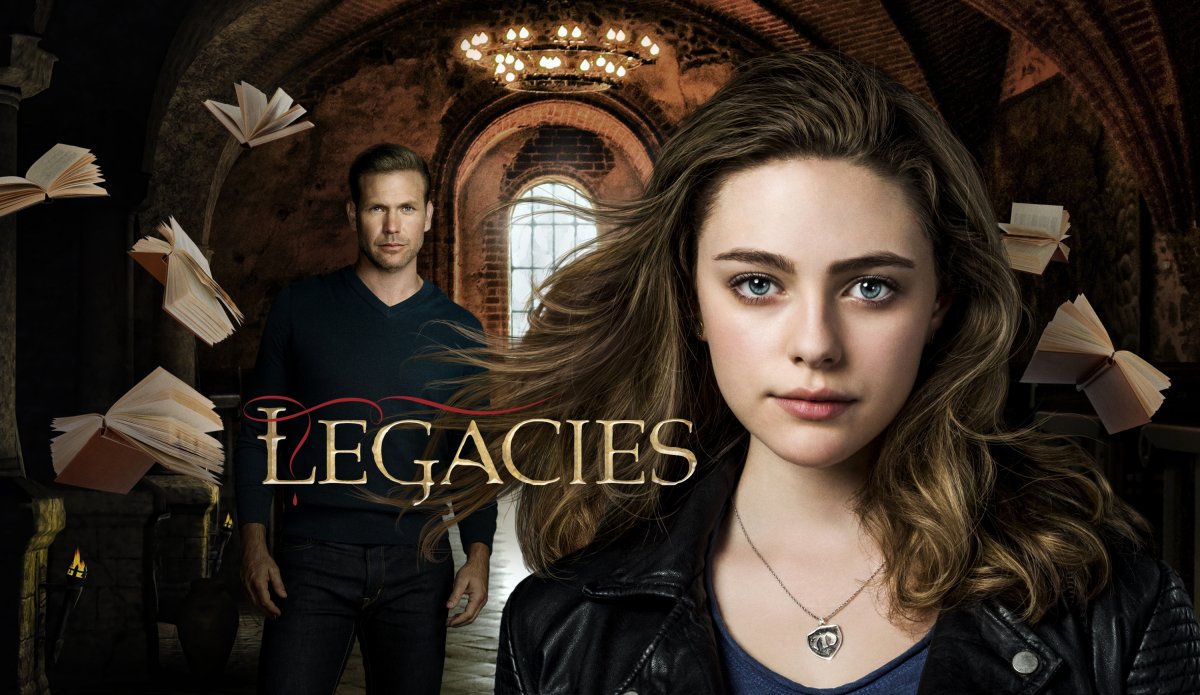 This series makes number 8 on my binge worthy shows list.  A​n offshoot from Vampire Diaries and The Originals, Legacies further develops the story of Hope Mikaelson from The Originals. Set at the Salvatore School for the Young and Gifted, run by Alaric Saltzman, the students learn to control their powers and their impulses. Alaric and the students are haunted by events from the past, leading to conflict with supernatural forces both inside the school and outside. In a series of adventures the students learn to control their gifts as they fight, often for their lives. Alaric struggles to accept the growing independence and powers of the students, while continuing to keep control of the school.
Naturally, since it's set in a school, a plentiful amount of teenager angst and drama occurs. This is an excellent series to watch if you've watched Vampire Diaries. I suggest watching The Originals first so the entire back story is clear.
Season 2 of Legacies is due for release in April 2020.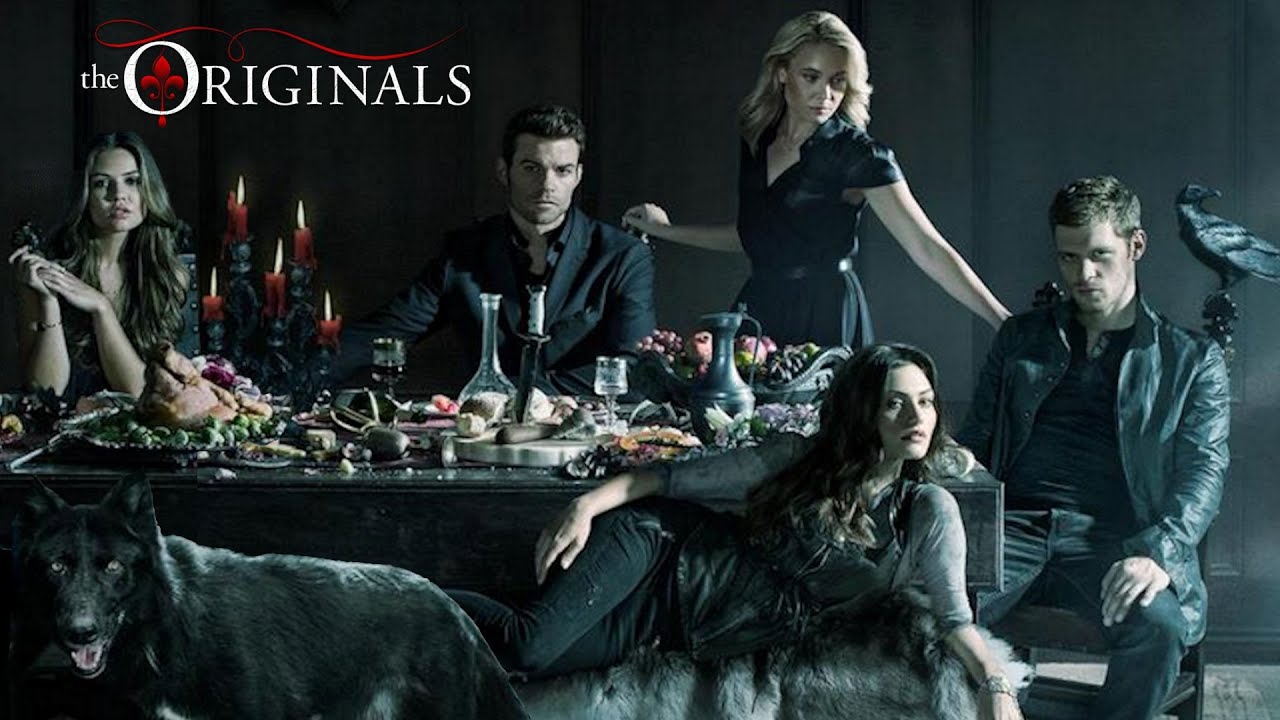 Another off-shoot from Vampire Diaries, this series follows the path of the original vampires. In Vampire Diaries they discovered if an original is killed the entire lineage based off their bloodline also dies. Set in New Orleans, the series is based around a growing competition between the blood lines of the Original siblings as well as conflict between witches, vampires, and werewolves.
This is another offshoot of the Vampire Diaries. It centers around the original vampire family and their origin. During the evolution of the story line, viewers have the opportunity to gain insight to the creation of the first vampire siblings and the beginning of an eternal battle between brother's and sister's. We meet their mother and father as well as the origin of the first vampire hunter. This happens, while they try to protect Klaus Mikaelson's hybrid newborn, Hope.
T​his series, unlike Legacies, is more geared toward an adult viewer. I enjoyed the history and back story as well as the power clash between the most powerful supernatural beings in existence.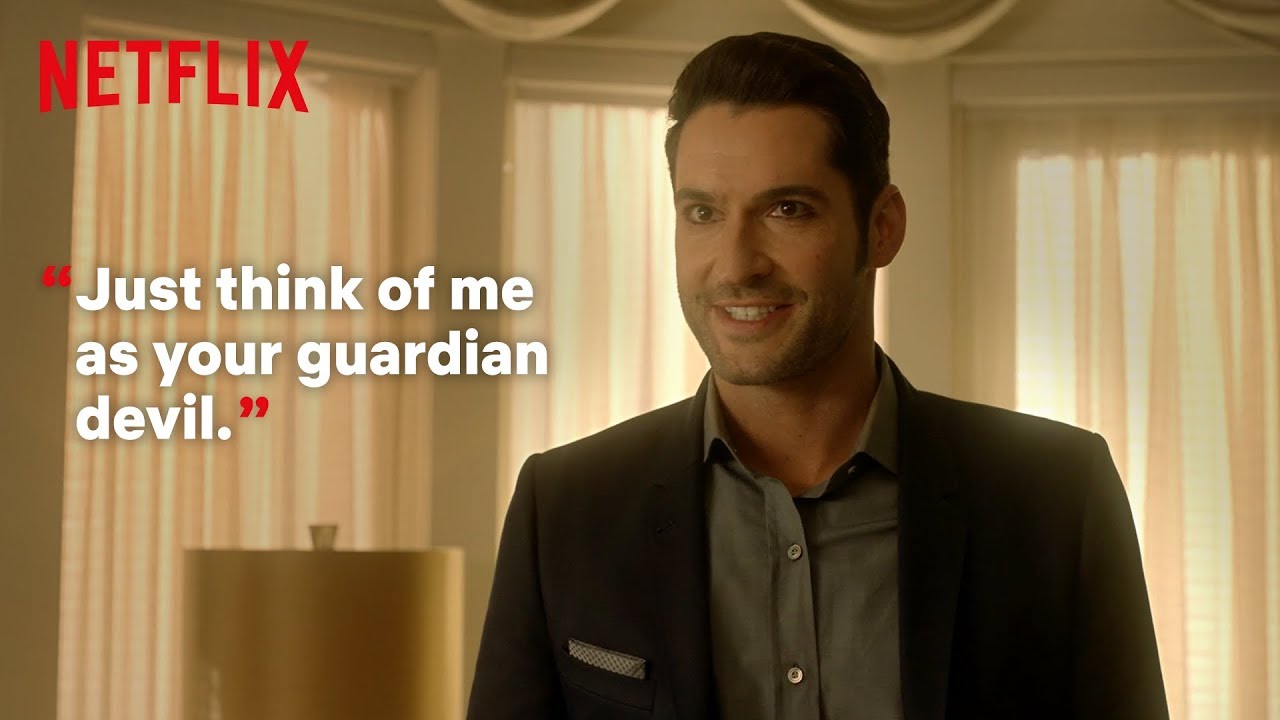 Based on a character from DC Comics, the devil comes to L.A. and he opens a night club. Desperate to leave hell and overcome the will of his "father", Lucifer Morningstar begins an immortal mortal life in L.A. where he teams up as a consultant with Chloe Decker for the LAPD. As "Luci" quests to find himself and break from the mold of his father's will, he encounters his angelic siblings.
Luci discovers he is not impenetrable to injuries when he is around Chloe and the cause is a source of mystery through the series. During the evolution of this lovable devil, he loses his wings, gains his wings, loses his devil face, becomes mortal, and more! I​f you're schooled in the bible, this series plays on familiar religious themes spinning them into directions you can't imagine. At the end, don't be surprised if you find yourself rooting for Team Luci as he struggles with himself and his human relationships. Cheesy as this series sounds it's a fun break from every day life and worth a watch.
Originally aired on CW, Lucifer was picked up for Season 4 by NetFlix last year (2019). The final season (Season 5) is due to be aired on Netflix in 2020.
5) The Chilling Adventures of Sabrina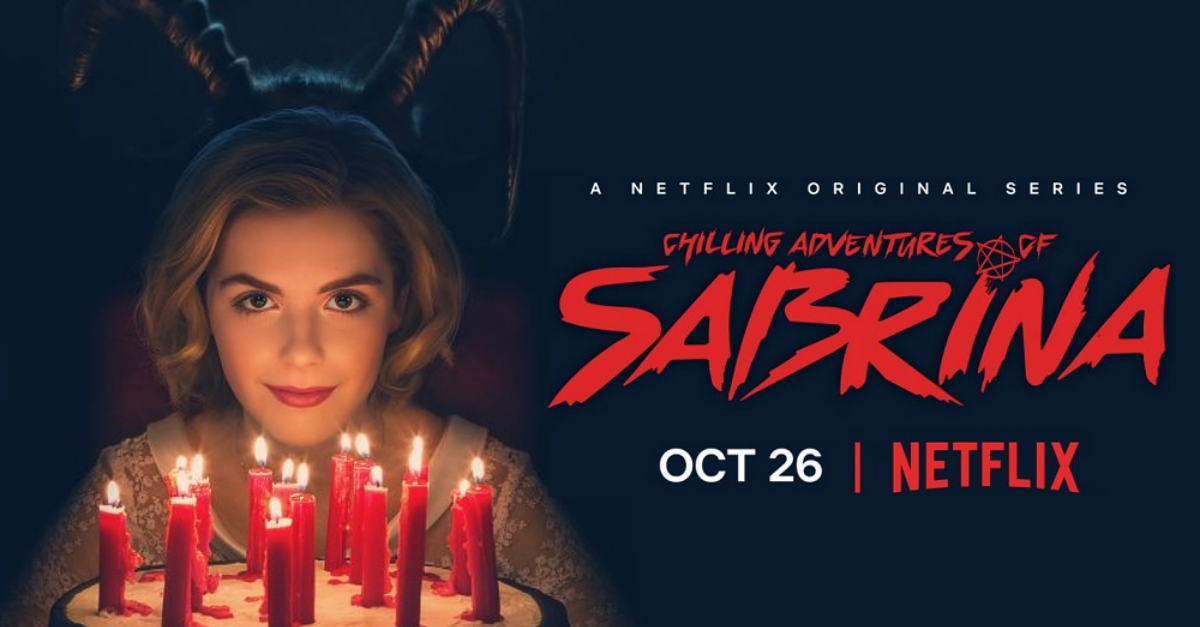 Number five on my binge worthy list is based on Sabrina from the Archie Comics. The Chilling Adventures of Sabrina takes a new and darker look at what the older generation remembers as Sabrina The Teenage Witch. Growing up with her Aunties, Sabrina faces her new powers as she struggles to balance her mortal life with her new witch responsibilities. Unraveling mysteries from her parent's deaths as well as her origins, old dark powers begin to awaken in Greendale.
A​s Sabrina unlocks her powers and balances her lives, she deals with typical teenage issues including her Aunties' parenting, romance, and conflict with her friends. Although this series focus' on Sabrina, adult themes persist as her Aunts learn to cope with her evolution, their changing roles, and finding their place in the witch community. All the witches are forced to face a revelation that will make them question the basis of an entire lifetime of beliefs.
Whether you're new to Sabrina or an old fan of the Archie series, Sabrina is an intriguing modern take on an old classic. Older fans may have difficulty embracing the darker side of Greendale, but if you can set aside the comic book view this is an intriguing series. Fans of Riverdale will notice the correlations between the two series.
T​here are 3 Parts released in the series to-date with the latest one released on NetFlix in January 2020.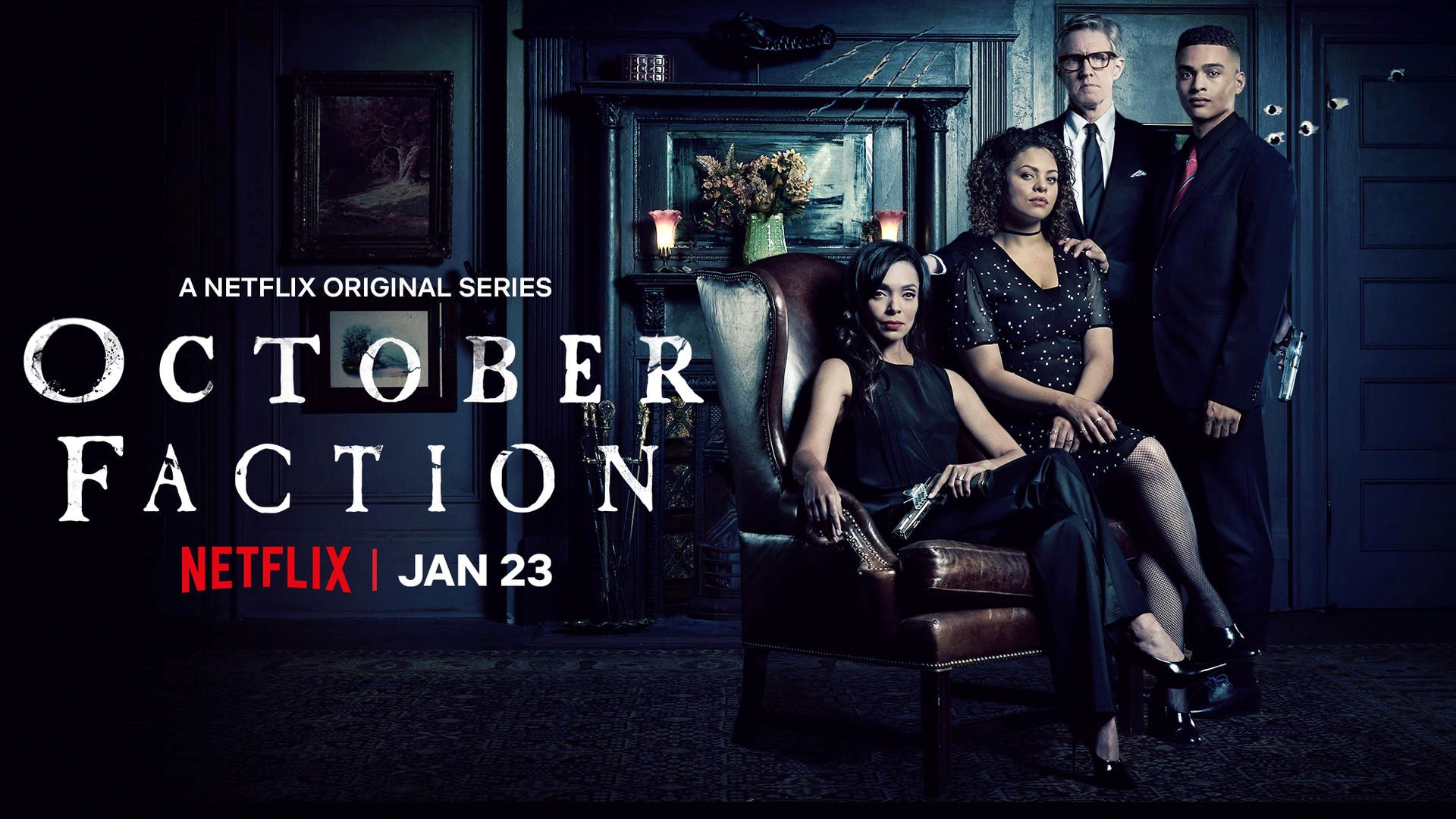 Released on Netflix in 2020 and based on a comic book, this series follows the Allen family back home due to an untimely death in the family. The kids and their parents spent their lives traveling internationally as their parents worked for a secret organization of monster hunters. After taking a sabbatical due to the death, they settle back into the family home. The children, blissfully unaware of their parent's true occupation, begin to try to find their place in the sleepy, rural town.
Going back home uncovers mysteries, secrets, and opens the eyes of the children to the deceptions of their parents. This show is full of adventure and mystery for the entire family. Leading to the discovery of long-lost relatives, new monsters to destroy, eye-opening revelations, and secrets that best left alone.
I​f you watched the series Bones, you'll recognize the return of the actress who played Dr. Saroyan as Mrs. Allen. In October Faction, she leaves behind her lab coat and brings to the table a surprising amount of badassery. It didn't take long to devour the newly released episodes, leaving me in wait for my next fix.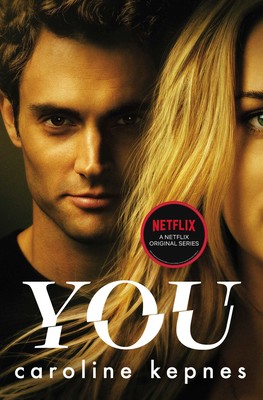 Based on a novel this nears the top of  my binge worthy shows list. You offers 2 seasons, with the first released in 2018. This psychological thriller pulls the viewer into an intriguing look of the life a deeply disturbed stalker, Joe Goldberg. Wanting love he desperately seeks the right woman, often going too far. Joe does everything from watching the object of his affection to examining her social media friends.
His wants to get the woman who captures his heart and protect her at all costs. Crossing the line into her personal relationships, Joe weaves himself into an inescapable web of lies. Bad decisions and often bad luck turn well-intentioned actions around and the situation goes awry. Knowing his actions bring undesired outcomes, Joe seeks change.
Fans of Dexter will notice a familiar Dexter Morgan feel to unlucky Joe. You find yourself rooting for Joe against seemingly impossible situations he creates himself. In the end it's up to the viewer to decide if Joe is a good guy or not. Each decision he makes turns into a complicated situation and the plot twists each time Joe and the viewer thinks they have a handle on it.
Season 3 of You is scheduled to release in 2021.
rets, no lost relatives.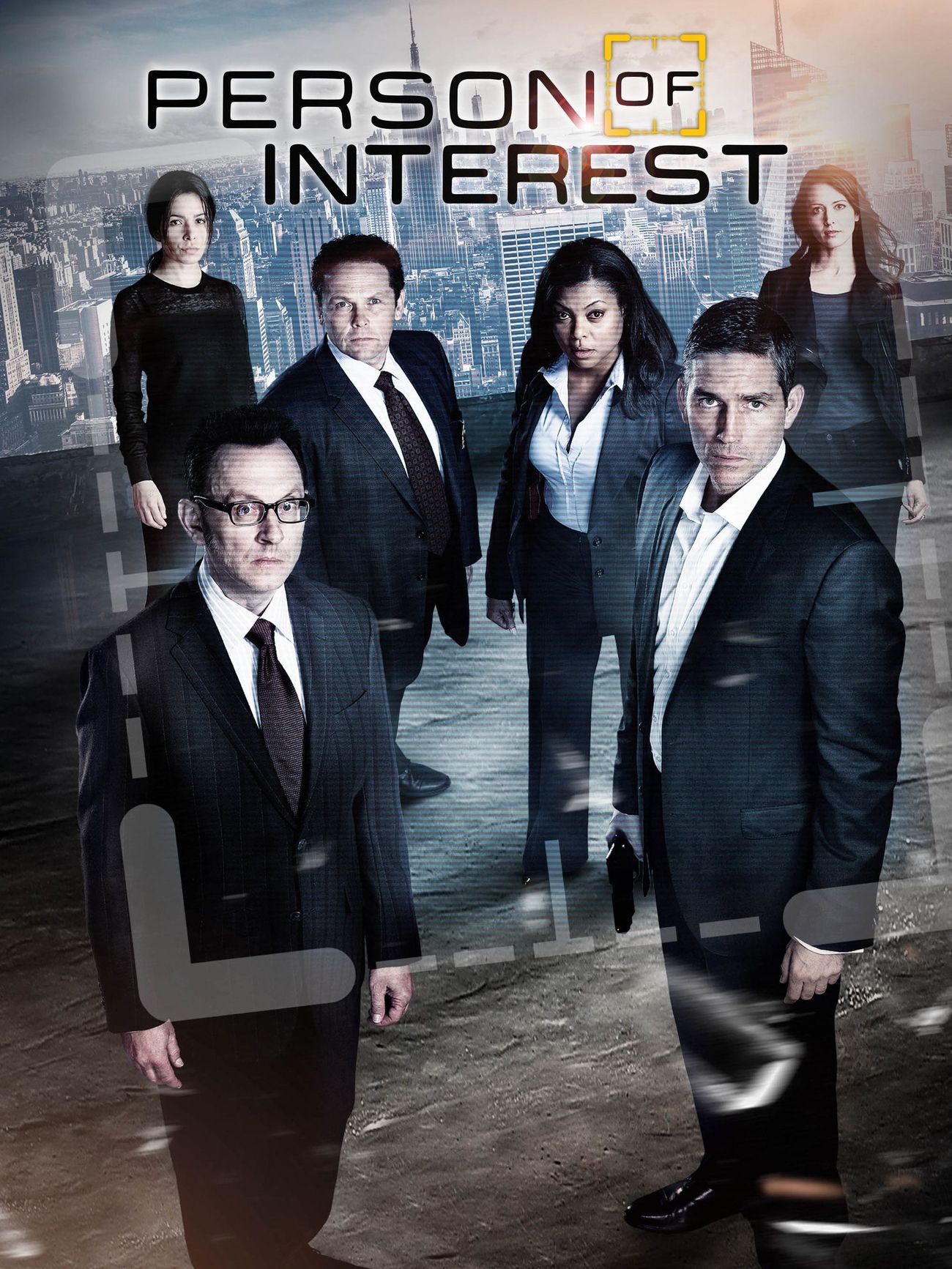 A 5 season drama centered around an eccentric billionaire programmer Harold Finch. Harold develops a secret system he calls "The Machine". Watching security feeds and personal data, The Machine is able to predict terrorist events before they occur and the government uses it in secret.
Harold discovers The Machine is also able to predict outlier events and begins a quest to save individual people from their predicted fates. The Machine provides the identity of the parties involved, nothing more, and it's Harold and his growing team's responsibility to figure it out.
T​his series depicts the inner workings of the team and the power a system like The Machine can offer. As the series progresses, the struggle for control over The Machine develops. This culminates in a series of difficult decisions for Harold and his counterparts.
A great watch for anyone interested in conspiracy theory, action and drama.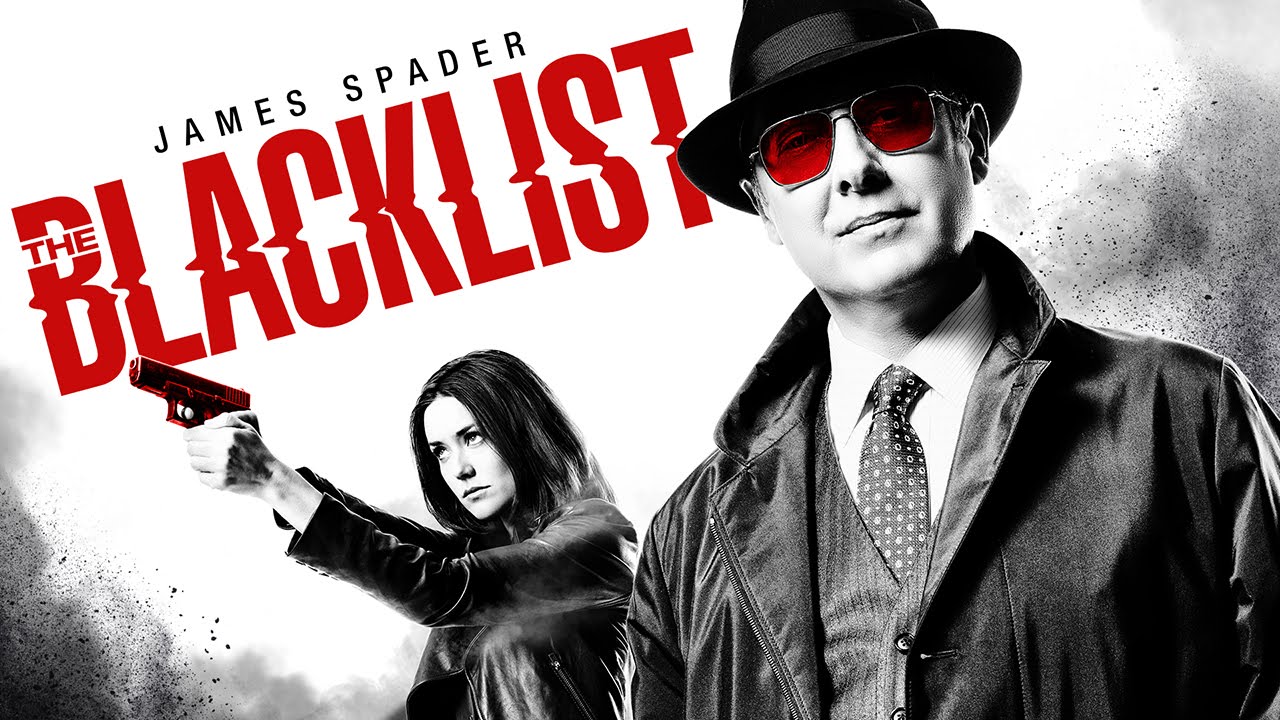 T​his series centers around Raymond "Red" Reddington, an elusive criminal on the FBI's most wanted list. He comes out of hiding to work with novice FBI profiler Elizabeth Keen. Together they work on, what Red calls his "Blacklist." Often the "busts" equal a strategic advantage for Red in the crime world, but the FBI nabs high profile criminals and is willing to turn a blind eye.
C​rime busting isn't all this series has going for it. Elizabeth's life unravels as she realizes her husband has a different life. The connection between her and Red continues throughout the series, and the mystery deepens why he decided to work with her.  The overwhelming need to hit next after each episode to see what happens to Red or what Elizabeth's life reveals next makes this the top of my binge worthy shows list!
I​f you like action, guns, mystery, romance, and intrigue then you will probably like The Blacklist. I liked it so much, I subscribed to the latest season (7) on Amazon!