Yes, I was told I should drop out of college. P​art way through my sophomore year in college, an instructor suggested I consider dropping out of college. "College isn't for everyone," they said.
I​'m not in the habit of listening to negative feedback. Of course, I didn't listen. In fact, it spurred my decision to ace the class and make the instructor eat their words. Years later, I have my Bachelor of Science from that program, another program, and my Master's of Business Administration. Not every student thinks that way so feedback like that could have created a different outcome.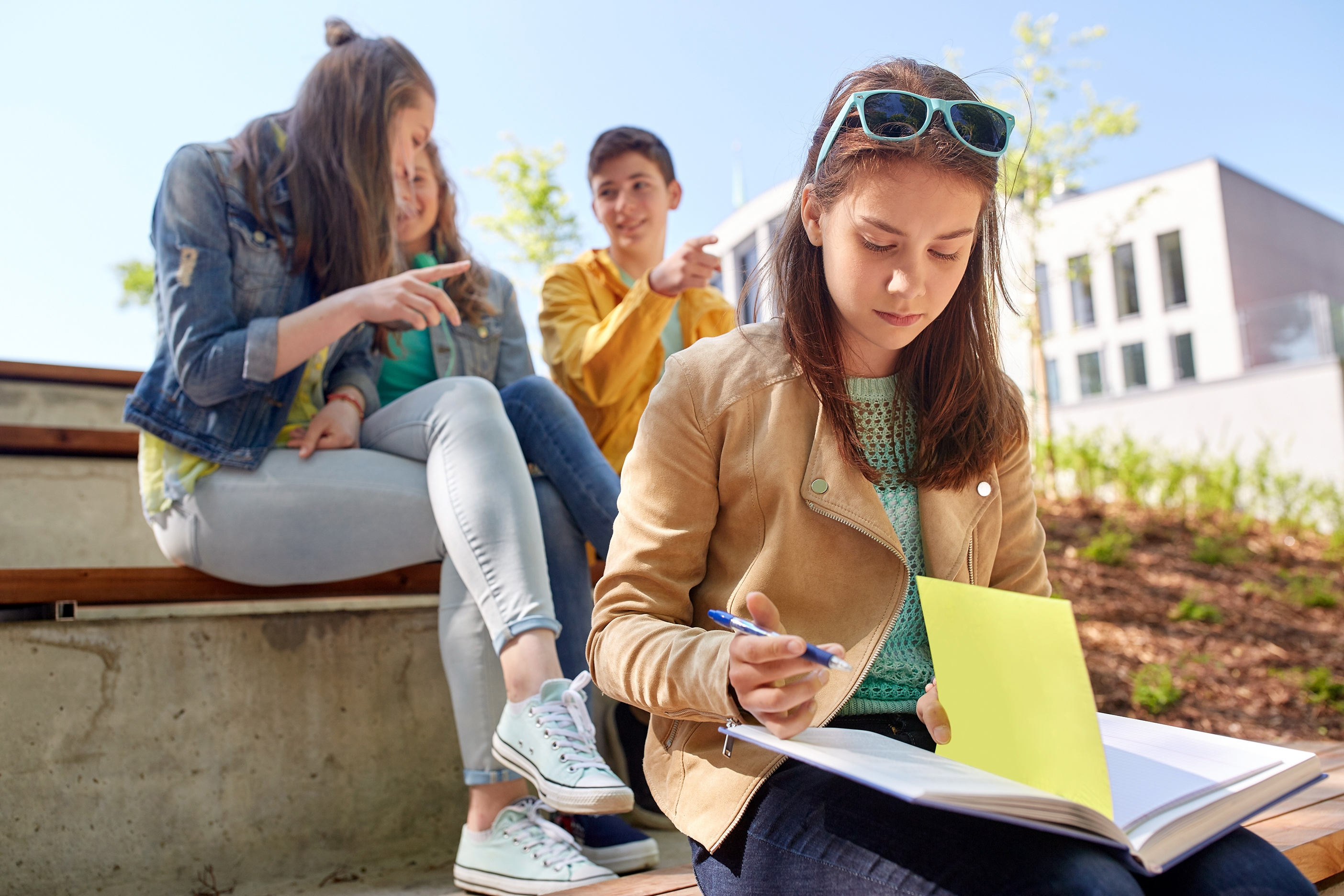 Don't measure yourself against others.
How I Ended Up In Her Class
I moved to a different program my sophomore year due to issues with taking exams in my former department. At the time, I was suffering from terrible migraines. The physicians treated me, but the treatments either didn't work or the side effects were so life altering it caused me to be bed-ridden. The bed-riddeness occurred over the summer, so it didn't affect my schooling. But, the migraines caused issues in deciphering multiple choice questions, making tests an impossible mess of swimming, meaningless letters. I'd found a solution, which involved highlighting the questions and answers different colors. This gave my brain something to focus on, and I was able to decipher the information on the tests.
Exiting my freshman year I was frustrated with my current major and my lack of performance. Armed with my new workaround, I needed a win, so I began to search out other major possibilities. I grew up in small business and my dad started my sister and I with computers back in the 1980s, so naturally I looked to the business department. Soon, I had a meeting scheduled with faculty from the College of Business. I could do this with a migraine, I knew I could.
Meeting With The New Faculty
T​he meeting with this faculty member was life changing. During our discussion he explained the major, career possibilities, and asked me questions. One question I remember was, "If you were selling someone a lawnmower, what would you ask them?"
I remember pausing, "Well," I said, "I'd ask them how large their lawn is and what the terrain is like." Based on my answer, he recommended I look into their Analysis and Design major. This statement and the subsequent decision changed the course of my career and my life.
After looking into the requirements, I enrolled in Marketing, Introduction to Computers, Accounting and Soils for the summer. Soils wasn't required, but the guy I was seeing was taking it, so I took it for fun. The soils class is an entirely different story! By fall, I was officially in the College of Business and ready to begin some of my core classes.
I Can't Believe I Was Told To Drop Out of College
After a summer of 4.0 grades, I arrived at my first CIS core class excited. Over the summer I began approaching any instructor with multiple choice questions on their exams to make them aware of my issue. I double check it's fine for me to mark up my exam with highlighter. After explaining my situation and the workaround I'd devised, she looks at me and says, "You know college isn't for everyone, you should consider dropping out."
Stunned, I didn't know what to say at that point, so I passed by the comment. I didn't drop out, but also didn't forget. Angry and hurt I left the room, determined to show her. I aced a summer of classes with my new direction and workaround. There was no way I'd drop out.
W​hat happened Next
I focused on this class. I was not goin to drop out of college.  In the end, she would eat her words no matter what. As my determination peaks, I hear rumors she's the hardest teacher in the department. My heart falls a little. There's a group of students set to petition the department about her class. I don't join them. Instead, I dig my self in, more determined to pass the class as it stands. I wasn't going to get by with some administrative technicality.
As it turns out, I was good at Analysis and Design. I aced that class and the second. By the time the third class came around I developed a rhythm. She recognized me as being one of those students that did well. I needed the win and I kept winning. Nearly complete with my degree program I'm approached to attend their study a broad in Germany. I'm a small town girl, who dropped out of the foreign language my school taught. I'd never thought about going abroad. It wasn't part of my vision, world, or life. Now, I had a decision.
When the person that tells you to consider dropping out of college says, "why don't you do this study abroad, I think you'd do well." It has a resonating effect. It seemed the perfect wrap up to what could have been the end of college for me. I had to do it. I filled out the paperwork and by the next year, I was headed off for my first airplane ride all the way to another country!
T​he Finale'
T​he university story ends with me going back to the major I ran from with migraines, acquiring that degree to prove to myself I could do it. At the end of 8 years, I'd done what I was told I shouldn't have and I faced fears.
T​hose fears include:
T​he program I'd almost failed out of
A​n instructor that didn't believe in me and I made her believe
P​lanes!
Other countries & strange places
C​hanging my major to something I knew my parents wouldn't understand
M​y Advice To You
I​'m not telling my story to brag or gain accolades. Certainly I'm not alone in facing certain challenges during education. Although I am smart and a hard worker, challenges arose and there was no one to help. I needed to find my own workaround, advocate to each instructor myself, and deal with the emotions from each interaction.  I was even told I should drop out of college. If you experience similar challenges I suggest:
D​on't give up
B​e vocal
Believe in yourself
Advocate for yourself
Work harder to carry out your goal
R​each out to disability services if they are available for you (they weren't a choice for me)
Research. You can't be alone in your experience and the internet is a wealth of knowledge.
Today I Advocate For My Students
N​ow I'm teaching as an adjunct instructor. The struggling students always have a special place in my heart.  I would NEVER tell anyone maybe they should drop out of college.  At one point, I was the shy student struggling along trying to talk to my instructors about my challenges. Often times they were challenges they didn't understand. My mantra is if a student is willing to put forth the extra effort to succeed then I am willing to do the same.
Sometimes this manifests in:
Study groups on my lunch at my home.
Spending time after class to help.
Creation of organizational systems based on needs
Or creating special instructions that are easier to follow
I have experience in the Special Education system at the schools from the parent's point of view. Developing a plan and following through as an instructor is important to me. Often I watch great plans go to waste because the instructor fails to follow through with their part. I'm no expert in this area, but as we develop a plan and carry out, I always check with the student to see how it works for them. I look at their grades, is it helping? If either of those don't check out, we adjust our actions until it does. At the end of the day, the approach isn't all that different from System's Analysis and Design.  I worry about my boys as they grow older, that someone will tell them maybe they should drop out of college.  I want them to follow their dreams, work for their goals, and live their lives.